Deltra Eamon
Home | Sheet Music | Links | Music CD's | Awards | Photo Album | Tributes | Didi Eamon | Memorabilia | How To Order | Contact us
---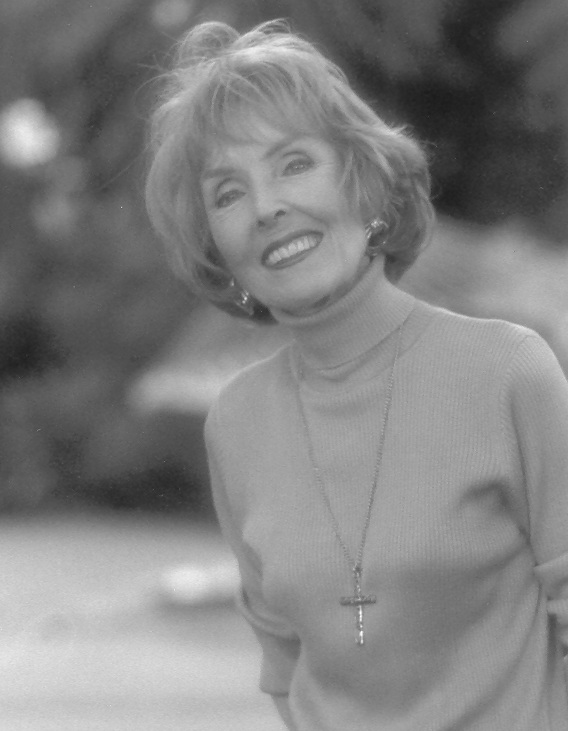 Deltra Eamon Almeida, acclaimed by New York critics as "a soprano who can sing like an angel" is a rare performer who combines loveliness, versatility and musical intelligence. Opera, light opera, oratorio, art songs and popular music are all part of a repertoire which she has recorded and sung in many diverse theatrical settings. For five years she was a principal on Tennessee Ernie Ford's weekly television show. She has appeared as a soloist with the New York Philharmonic, and the Los Angeles Philharmonic. She toured with Victor Borge, singing a leading role in his production of the Operas "Carmen."
Her further credits include a Grammy Award winning album of Charles Ives songs and other recordings for RCA, Capital, Columbia, Orion & Naxos Records. She has performed to sold out houses as a principal soloist with the prestigious Roger Wagner Chorale and the Gregg Smith Singers. Deltra was a favorite among passengers on luxury cruise ships including the American Hawaiian and the top rated Royal Viking and Seabourne Lines. She has appeared world-wide with her late husband, Laurindo Almeida, the world renowned, famous guitarist !
Deltra's summer seasons, which have included a tour with Danny Kaye and Hollywood bowl and Greek Theatre appearances, are often spent starring in light opera productions of such favorites as "Carousel," "Brigadoon, " "Oklahoma," "My Fair Lady," "Showboat," and others.
In addition to frequent oratorio performances, she has sung leading roles in many major opera productions, including "Marriage of Figaro," "La Boheme," "Fledermaus", "The Bartered Bride", "The Impresario", "Magic Flute" "Don Pasquale", to name a few.
A graduate of the Royal Conservatory and the University of Toronto, Miss Eamon has appeared in Japan, Canada, USA, Mexico, Brazil, Venezuela, England, Greece, Italy and Australia, captivating audiences and critics alike with her charming presence and lustrous voice.